Willi Sitte: The Retrospective
An exhibition project of the Kunstmuseum Moritzburg Halle (Saale) in co-operation with the Institut für Kulturstudien, Dresden
28 February 2021 marked the 100th anniversary of the birth of the artist and cultural politician Willi Sitte (1921–2013). He is one of the nationally and internationally renowned artists of the GDR and also the most controversial representative of the art of this state. The retrospective deals with Sitte's complete body of work, which was created between the 1930s and 2005. For the first time since 1989/90 and without the influence of cultural politics, it provides a comprehensive overview of the development of the work of the most exposed representative of the official art and cultural system of the GDR.
SITTES WELT. Willi Sitte: Die Retrospektive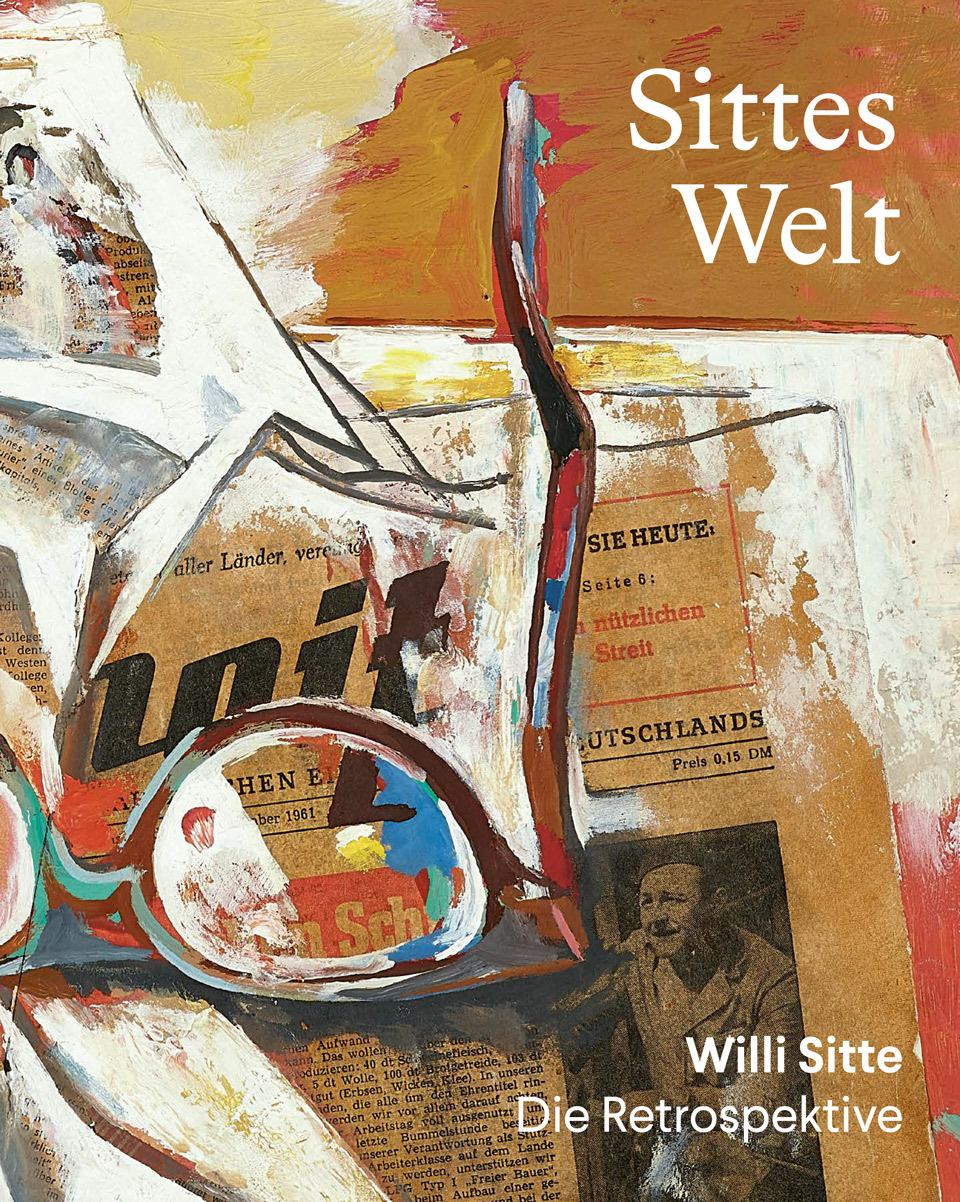 Band 23 der Schriften für das Kunst­museum Moritz­burg Halle (Saale)
Hrsg. Christian Philipsen in Ver­bin­dung mit Thomas Bauer-Friedrich und Paul Kaiser
zur gleich­nami­gen Aus­stel­lung 03.10.2021 – 09.01.2022
496 Seiten | 5 Falttafeln | 454 Abb.
Leipzig : E.A. Seemann Verlag, 2021
ISBN: 978-3-86502-467-1
45 Euro (will be released on 01.10.2021)
We would be happy to receive your book orders!
Please note:
Prices plus postage
Orders only with advance bill
Despatch to all countries on request
Please send your inquiry, including name of desired publication and your personal data (family name, first name, address, telephone number) to:
The accompanying programme uses discursive formats to explore the artist as well as the cultural politician Willi Sitte. In addition to guided tours and lectures, there will be panel discussions and dialogue formats.
With the friendly support of
SITTE'S WORLD
Willi Sitte: The Retrospective
03.10.2021 — 09.01.2022

Thomas Bauer-Friedrich and Dr. Paul Kaiser, Dresden, with the collaboration Dr. Eckhart Gillen, Berlin, and Dr. Dorit Litt, Bonn
The exhibition will be on view in an adapted version at the Museum de Fundatie in Zwolle, the Netherlands, in 2023.