Art of the 18th and 19th centuries
The four-room exhibition on the art of the 18th and 19th centuries in the south wing of Moritzburg Castle stands out for some significant individual pieces which play an important role in the development of art up to the beginnings of Modernism c. 1900.
In the Neo-Gothic Room, visitors are greeted by Gottfried Schadow's busts of King Frederick William III of Prussia and Queen Louise, who ruled what was then the Prussian Province of Saxony. They represent German classicism of the early 19th century.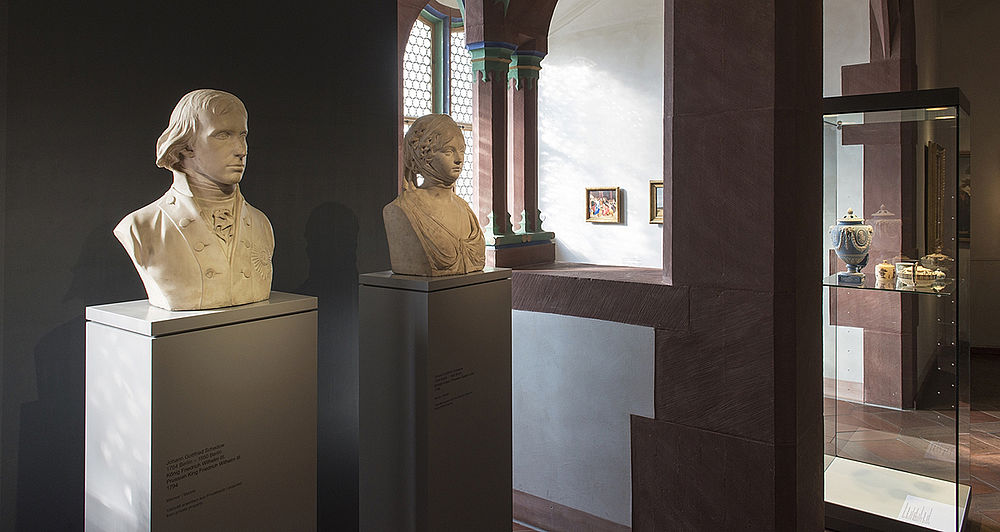 Among the paintings on display are works by Anton Graff, Caspar David Friedrich, Wilhelm von Kobell, John Constable and Carl Blechen, complemented by important pieces by Carl Schuch and the Rome-based German artists Hans von Marées and Anselm Feuerbach.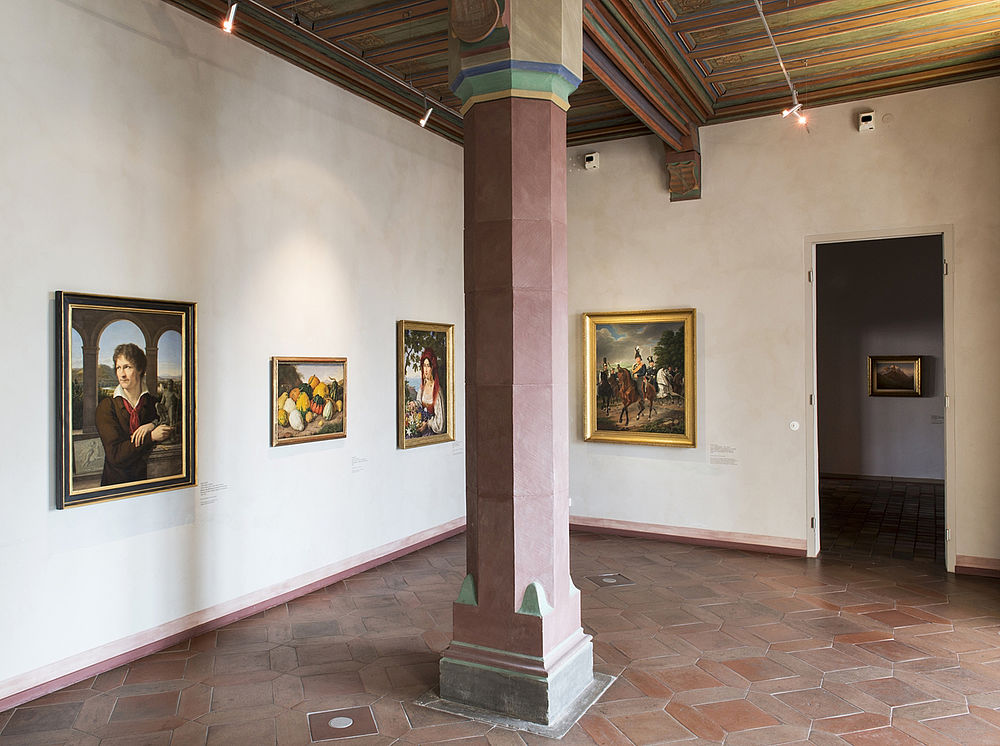 Sculptures include the works of the Belgian George Minne, the French artists Auguste Rodin and Aristide Maillol and the German Max Klinger. Both their content and form already presage the modern art of the 20th century, whose further development can be traced on the first floor of the west wing of Moritzburg Castle.
Special emphasis is placed on the works of Carl Adolf Senff (1785–1863), who was born in Halle (Saale), and to whom the very first director of the museum, Max Sauerlandt, dedicated a special exhibition. Since those early days, an extensive collection of his works has been put together, uniting the characteristics of Romanticism and classicism. Today the museum holds more than 700 of his works.