Central restoration office
of Kulturstiftung Sachsen-Anhalt
The Kulturstiftung Sachsen-Anhalt central restoration office is responsible for maintaining and restoring the collections, and providing conservational and technical support for exhibitions and individual loans. At the office, restorers of paintings, paper and furniture work alongside museum technicians. When the Kulturstiftung does not have its own specialist restorers for certain holdings, they are taken care of externally by freelancers in close contact with the Kulturstiftung restorers.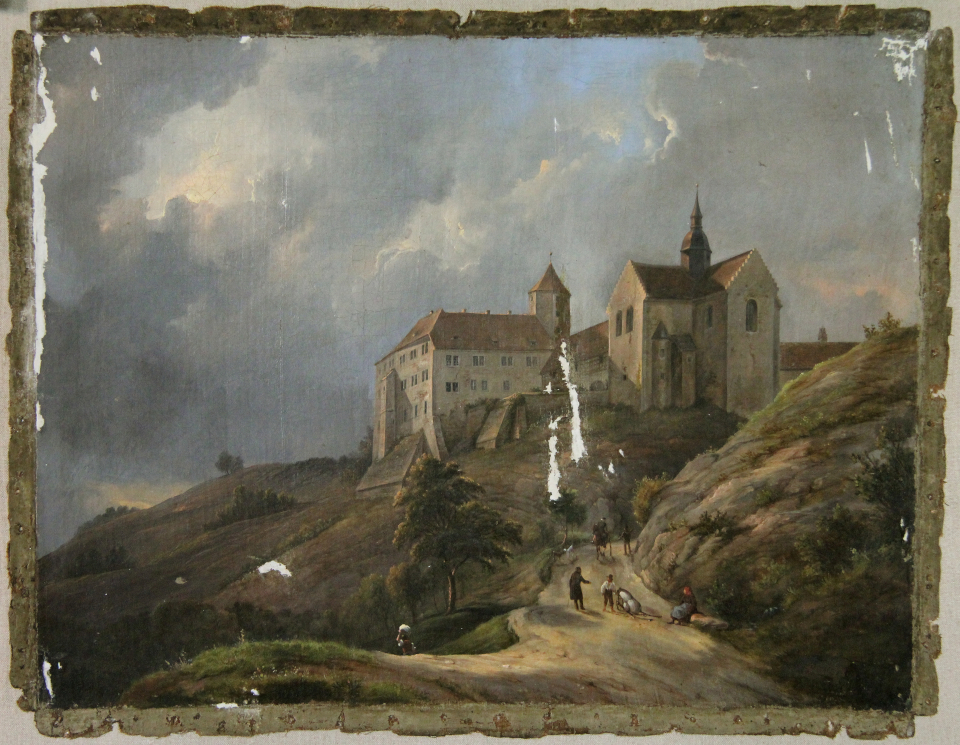 The restoration department also takes part in technological examinations of art as part of research projects on holdings or certain artists. This often happens in cooperation with universities and research institutes.
The findings are presented to the public in publications such as articles for exhibition catalogues and specialist journals, on guided tours and during lectures. One particular highlight is the collection of dyes taken over from the Institute of Industrial Chemistry at the University of Halle-Wittenberg in 2009. This contains some 800 synthetic organic dyes from the 19th and 20th centuries which make valuable reference samples for dye analysis.