Masterpieces from the collection
16.09.2021 — 06.02.2022
Cabinet exhibition
A selection of major works from the collection of the Kunstmuseum Moritzburg Halle (Saale) invites you to a rendezvous, a re-encounter, and a new discovery.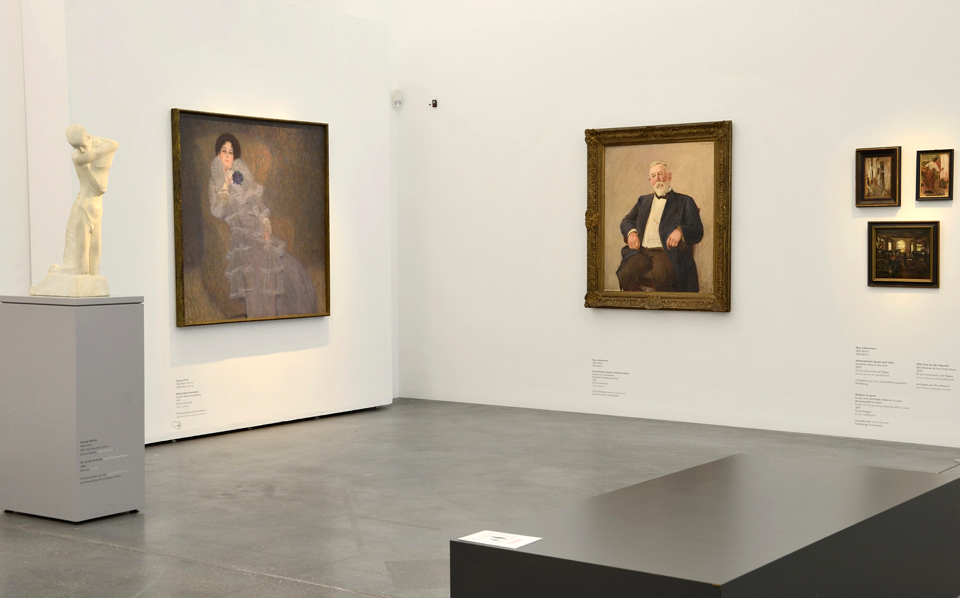 The Kunstmuseum Moritzburg Halle (Saale) was one of the most important museums in Germany for modern art, the contemporary art of the time until the National Socialists came to power and implemented their "Degenerate Art" campaign in 1937. In the collection presentation "Paths of Modernism. Art in Germany 1900–1945", we normally present the unique museum history by means of outstanding objects. To do justice to Sitte's World, the permanent exhibition had to be temporarily dismantled.
However, not all the works have been stored into the depots. In concentrated form, you will find again in this room some of the most prominent paintings and sculptures of Classical Modernism, which are most popular with visitors. Even if it is not possible to tell an art history of the first half of the 20th century or the history of the museum in this condensed form, each work speaks for itself and gives an idea of the diversity and quality of the collection of modern art in the Kunstmuseum Moritzburg Halle (Saale). Perhaps the new neighbourhoods and juxtapositions will temporarily lead to new discoveries of works thought to be familiar. Go on a tour of discovery!
RENDEZVOUS
Masterpieces from the collection