Karl Lagerfeld. PHOTOGRAPHY
The Retrospective
The exhibition embraced the unique architecture of the museum and was spread across all special exhibitions spaces on the second floor of the Moritzburg's west and north wings, and incorporated the "Wege der Moderne" collection on the first floor as well as the Gothic vault. Highlights of the show included an 18-metre-long backlit LED panel inspired by Homer's Odyssey, a re-interpretation of ancient Greek writer Longus' Daphnis and Chloe, as well as master daguerreotypes and platinum prints.
For the duration of the exhibition, the museum's central display space, the so-called Westbox, was transformed into an installation of Karl Lagerfeld's most stunning fashion photographs, while in the courtyard the viewer could come face to face with Lagerfeld himself in a life-size arrangement of his self-portraits.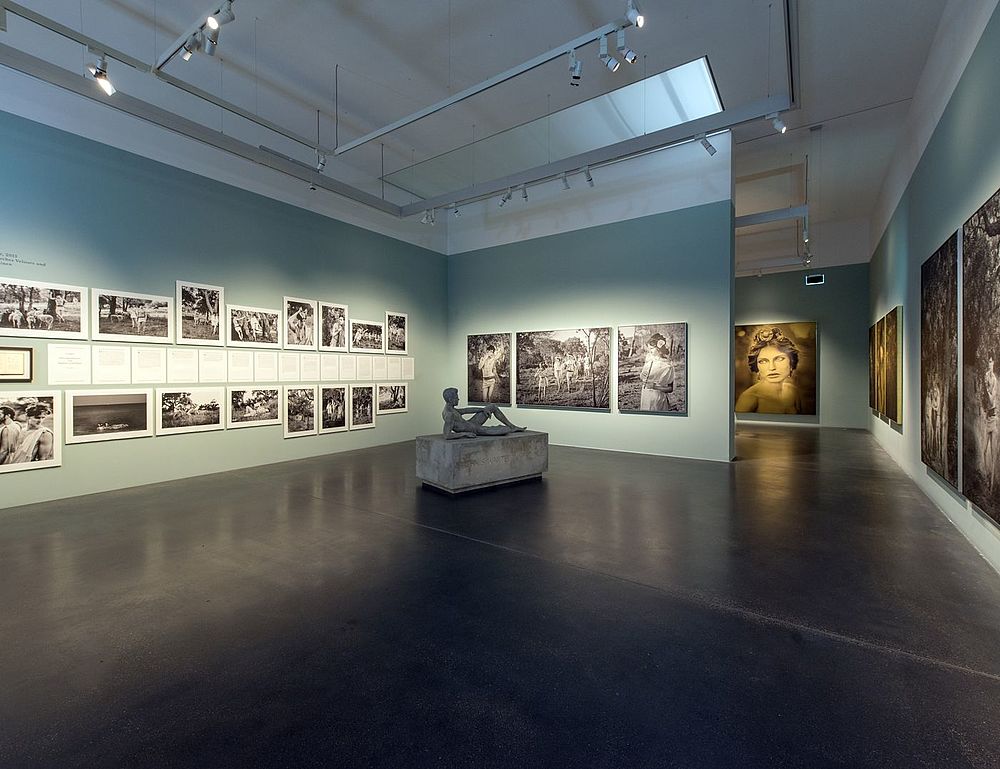 The exhibition was the first comprehensive display of Karl Lagerfeld's photography following his passing in February 2019, and presented the great diversity of his subjects and interests, including architecture, landscape, abstraction, portraiture and self- portraiture, not to mention fashion photography – both his advertising campaigns and editorial shoots for some of the world's most respected publications.
Many images were shown publicly for the first time. Here to discover were the many artistic references which Lagerfeld interprets and transforms in his photography – from Oscar Wilde, Eduard von Keyserling, Ovid and Longus, to the paintings of Lyonel Feininger, Vilhelm Hammershøi, Edward Hopper and Florine Stettheimer, the films of Fritz Lang, and the photography of Edward Steichen and Baron Adolph de Meyer.
KARL LAGERFELD
PHOTOGRAPHY
The Retrospective

08.03.2020 – 12.02.2021
Exhibition curators
Eric Pfrunder & Gerhard Steidl