The other Picasso: Back to the Origins
Ceramics and Works on Paper
26.02.2023 — 21.05.2023
2023 marks the 50th anniversary of the death of one of the most internationally renowned artists of the 20th century: Pablo Picasso (1881–1973). On the occasion of this anniversary, the Art Museum of the Federal State of Saxony-Anhalt has the exclusive opportunity to take a new look at the oeuvre of this artist who, like no other in art history, is associated with the break with the aesthetic tradition of the 19th century and who followed the path of constant innovation without ever forgetting the cultural origins to which he dedicated himself.
The exhibition offers a selection of around 100 works by Picasso from Spanish collections, which reflect his constant return to his personal and cultural origins. With a special focus on his ceramics, the exhibition is able to present a "different", less well-known Picasso to the public.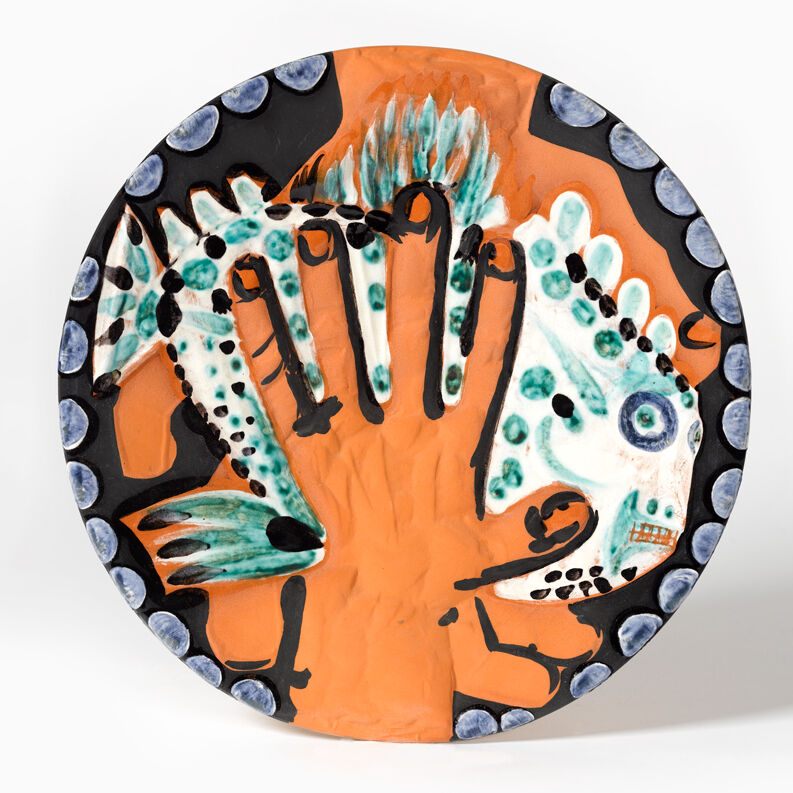 April 8, 2023 marks the fiftieth anniversary of the death of Spanish artist Pablo Picasso and thus the year will represent a celebration of his work and his artistic legacy in France, Spain and internationally. For this occasion, the French and Spanish governments have decided to organize a large-scale transnational event through a bi-national commission, bringing together the cultural and diplomatic administrations of both countries.
The exhibition in the Kunstmuseum Moritzburg Halle (Saale) is one of the few German projects that is part of this international Picasso year. It is organized by Expona GmbH, Bolzona/Bozen, Italy, and will be shown afterwards at the Cobra Museum voor Moderne Kunst in Amstelveen/Amsterdam in the summer 2023.
THE OTHER PICASSO: BACK TO THE ORIGINS
Ceramics and Works on Paper
26.02.2023 — 21.05.2023
Curators
Helena Alonso and
Prof. Dr. J. Óscar Carras­co­sa
Project coordination
Dr. Bar­ba­ra Leven
Lenders
Es Baluard Museu d'Art Con­tem­po­rani, Palma de Mal­lor­ca | Colección Serra, Mal­lor­ca | Mu­seo Picas­so – Co­lec­ción Eu­ge­nio Arias, Co­mu­ni­dad de Madrid | Fun­da­ción Archi­vo Ma­nuel de Falla, Gra­nada