Doris Ziegler: Painting
26.02.2023 — 21.05.2023
Cabinet exhibition
Although Doris Ziegler is one of the major artists associated with the Leipzig School, nevertheless, to this very day the painter is only known to a small number of people. The fact that this exhibition is her first solo museum exhibition in her home region is indicative of this.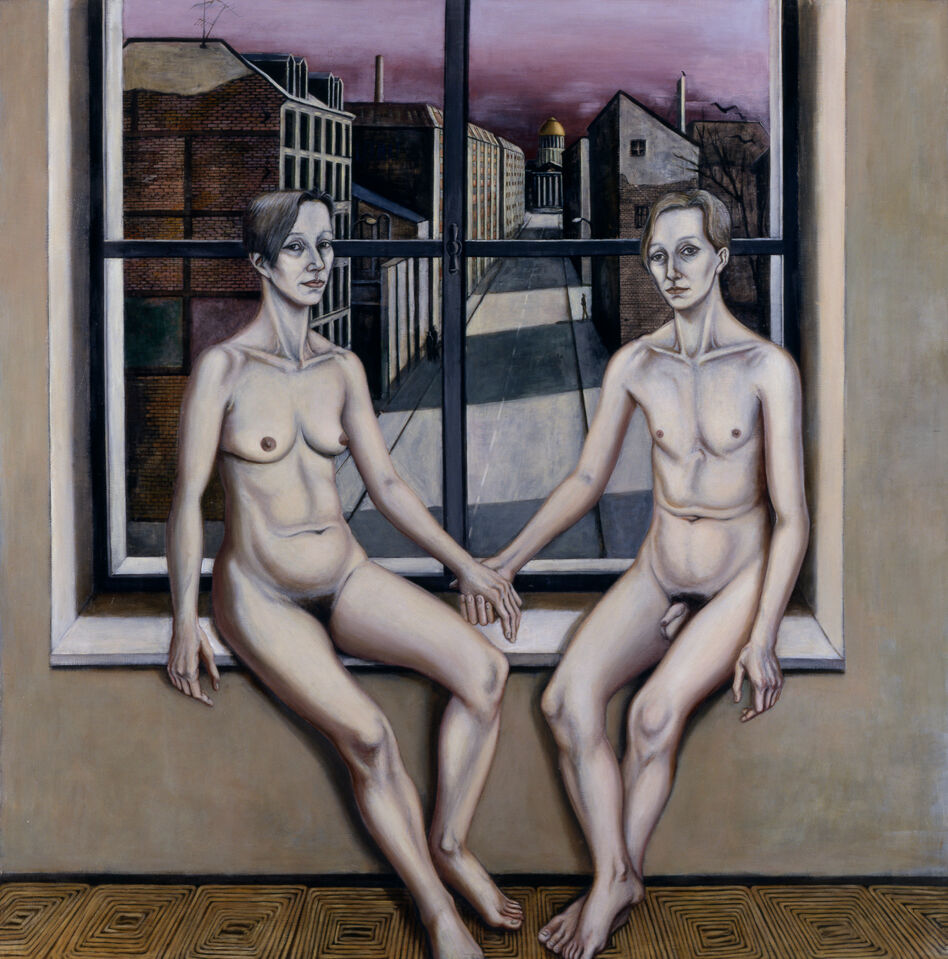 Ziegler's painting is characterized by a "cold eye" which was tutored by the art of the New Objectivity the interwar period and which also distinguishes her from colleagues of her generation in Leipzig. Great respect for the multi-figure painting regarded as the supreme discipline at the HGB (Hochschule für Grafik und Buchkunst) never prevented Doris Ziegler from seeking, successfully, her place in that very genre through experimentation.
Eventually, she found the 'perfect place' for her in the Leipzig district of Plagwitz, whose architecture and living environment still fascinate her to this day.

The exhibition takes its name from one of Doris Ziegler's main works. At the time of its creation, it was considered a provocation because it supposedly imported Western feminist positions into the art space of the GDR. In that work the artist presents herself in androgynous form, both male and female, thus questioning the prevailing gender roles – a long time before today's acceptance of current debates about sex, gender and diversity. The exhibition also reveals that the pictorial staging of a "doppelgänger" also applies to other segments of Ziegler's work. The painting Selbst mit Sohn II (Self with Son II, 1986 / 87), which was shown at the 10th Art Exhibition of the GDR in the Albertinum in Dresden, was one of the last GDR art scandals.


Doris Ziegler's Passage Series (1988 – 1993), which makes up the core of her oeuvre, bundles the experiences of a social transformation for which there are no historical parallels. Its 'snapshots' meld into an artistic panorama of conditions before the turnaround and upheaval in the political sphere. In the paintings making up that group of works, it is the artist herself who encounters the turbulences of the events in the guise of a melancholic Pierrot.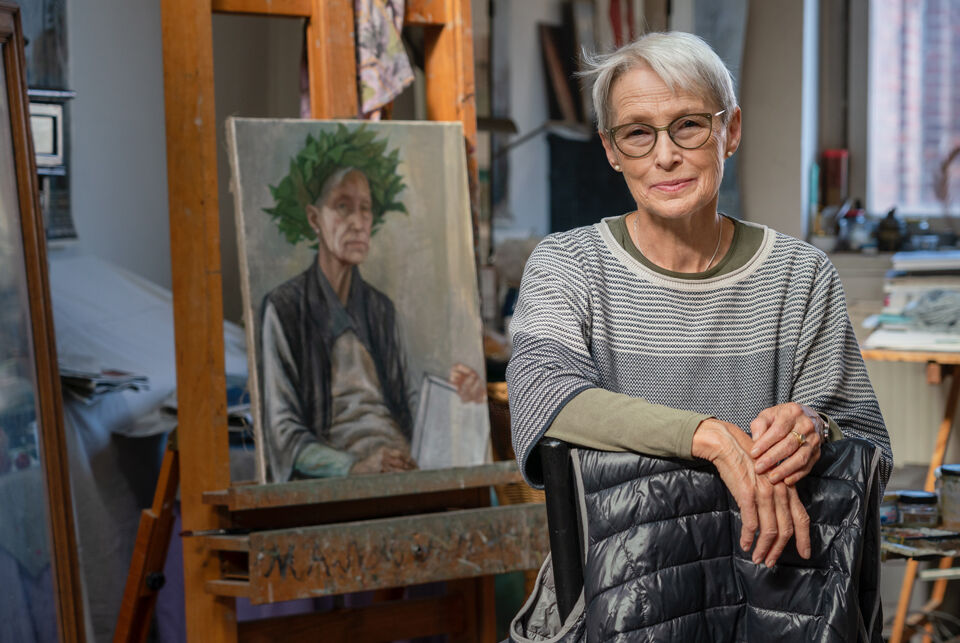 Doris Ziegler

| | | |
| --- | --- | --- |
| 1949 | | born in Weimar |
| 1969–1974 | | studied painting and graphic art at the HGB Leipzig under Werner Tübke and Wolfgang Mattheuer |
| 1974–1989 | | free-lance artist in Leipzig |
| 1989 | | Assistant in the Painting Section at the HGB Leipzig |
| 1993–2014 | | Professor for the foundational course in fine arts at the HGB Leipzig |
| seit 2014 | | free-lance artist in Leipzig |
Doris Ziegler. Das Passagen-Werk. Malerei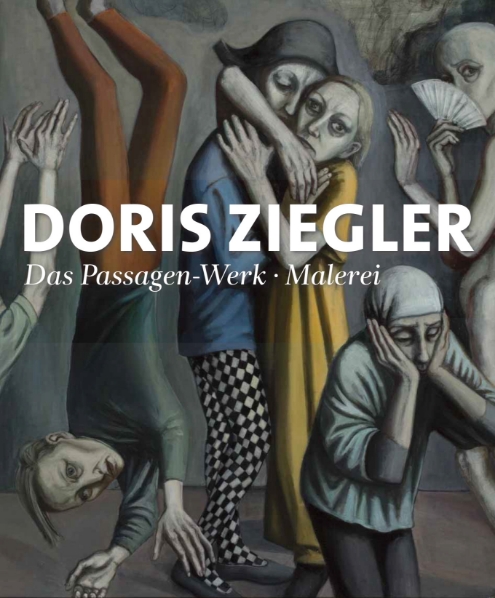 Published by Dr. Paul Kaiser, Dresdner Institut für Kulturstudien
German
308 pages | 125 figures
Weimar: Tympanon 2020
ISBN: 978-3-00-066335-2
33 Euro
We would be happy to receive your book orders!

Please note:
Prices plus postage
Orders only with advance bill
Despatch to all countries on request
Please send your inquiry, including name of desired publication and your personal data (family name, first name, address, telephone number) to:
I AM YOU!
Doris Ziegler: Painting
Cabinet exhibition
26.02.2023 — 21.05.2023