The sculptures collection comprises more than 800 works from the Middle Ages to the present, focusing on figural sculpture from the 19th and 20th centuries. An extensive collection of mediaeval carved sculptures, with altars and individual figures, baroque inscribed tombstones and spolia from historical buildings in the old town of Halle (Saale), the royal seat with its salt mines, introduces visitors to the history of Central German art and culture.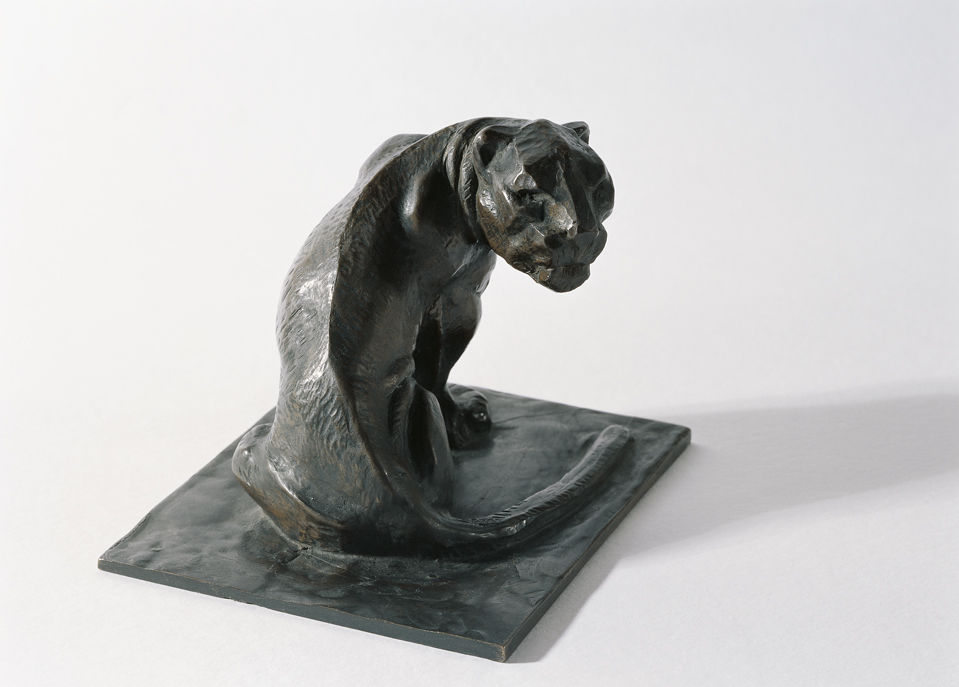 Early Modernism is illustrated by individual pieces and groups of works by internationally important protagonists such as Ernst Barlach, Hermann Blumenthal, Max Klinger, Moissej Kogan, Georg Kolbe, Wilhelm Lehmbruck, Aristide Maillol, Gerhard Marcks, George Minne or Auguste Rodin. Works in the collection by Franz Marc include three of his well-known animal sculptures, which were acquired along with his paintings in 1930 and escaped the "Degenerate Art" campaign in 1937.
Extensive holdings from the GDR era demonstrate effectively that East German artists mainly kept up the figural tradition, constantly re-examining how it could be expressed in a contemporary artistic form. Abstract works such as those by Hermann Glöckner remained the exception. Towards the end of the GDR, as artists distanced themselves from the art prescribed by party politics and began to join in with international developments, abstract and unstructured works began to enter the collection. The steel sculptures which have been collected since 1980 form a link to international sculpture in the second half of the century. More recently, the collection has been extended to include works of contemporary art, with installations and performance.
Burg Giebichenstein, the University of Art and Design in Halle, has been the focus of works spanning the collection's entire range since its foundation in 1915. The sculptor Gustav Weidanz worked there for more than 50 years, as did fellow artist Karl Müller and their pupils and successors. The museum preserves Gustav Weidanz's artistic legacy.
Leuna sculpture parkSculptures collection at museum-digital