Saxony-Anhalt Numismatics Collection
The Saxony-Anhalt Numismatics Collection is a microcosm of the world of money. This encyclopaedic collection was founded in 1950, initially focusing on the city's history. Today, the roughly 50,000 coins and medals and 60,000 banknotes that it preserves include items from all eras and from a wide variety of cultures.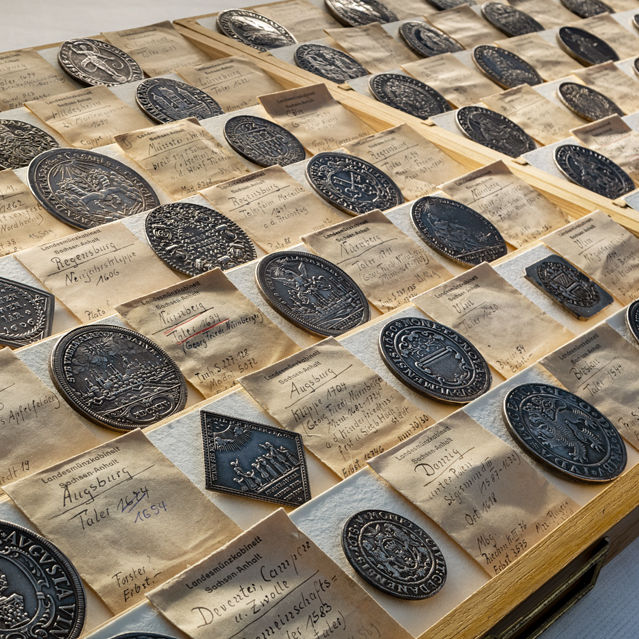 The collection focuses on mediaeval and modern coins struck in the Central German states, and especially what is now Saxony-Anhalt. Money was produced here in more than 150 mints for almost 1,000 years. This exceptionally colourful history is also evident at Moritzburg Castle itself, where two mints operated between 1582 and 1641 and from 1669 to 1680.
This focus is broadened by banknotes and coins from all over the world; not only those used by European powers but also important series of Indian and Ottoman mintage. The numismatics collection features one of the largest holdings of Chinese money in Europe. Banknotes and securities are also important examples of the graphic arts in the modern age.