Media Guide Karl Lagerfeld
Experience the Lagerfeld exhibition as a 360 degree round tour with exclusive image, text, audio and video material. This is possible thanks to the Media Guide for "Karl Lagerfeld. Photography. The Retrospective"!

ticket: 3,99 Euro | time: 48 h | language: German, English
Informative texts on all the works in the exhibition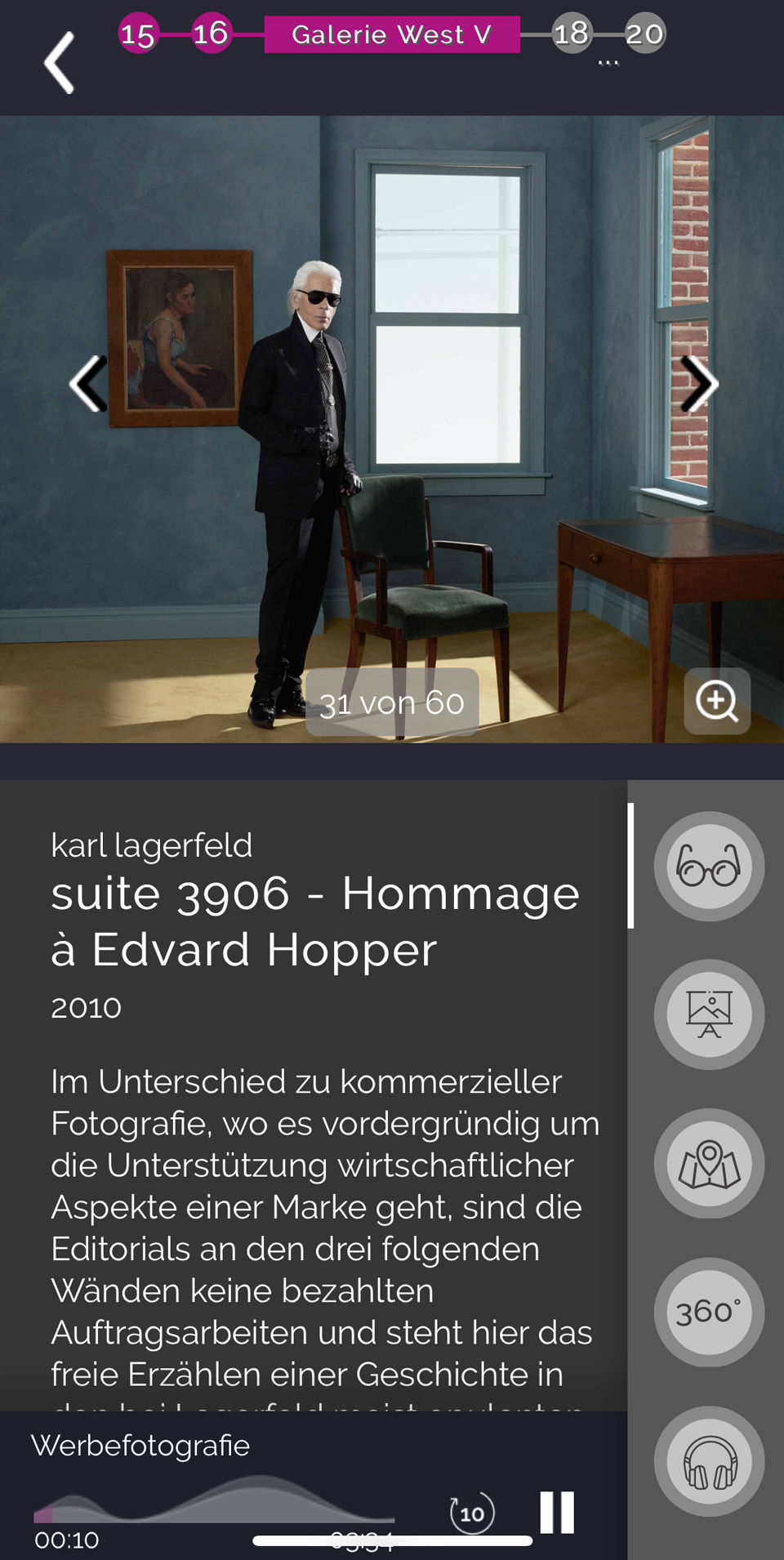 Extensive audio- and video material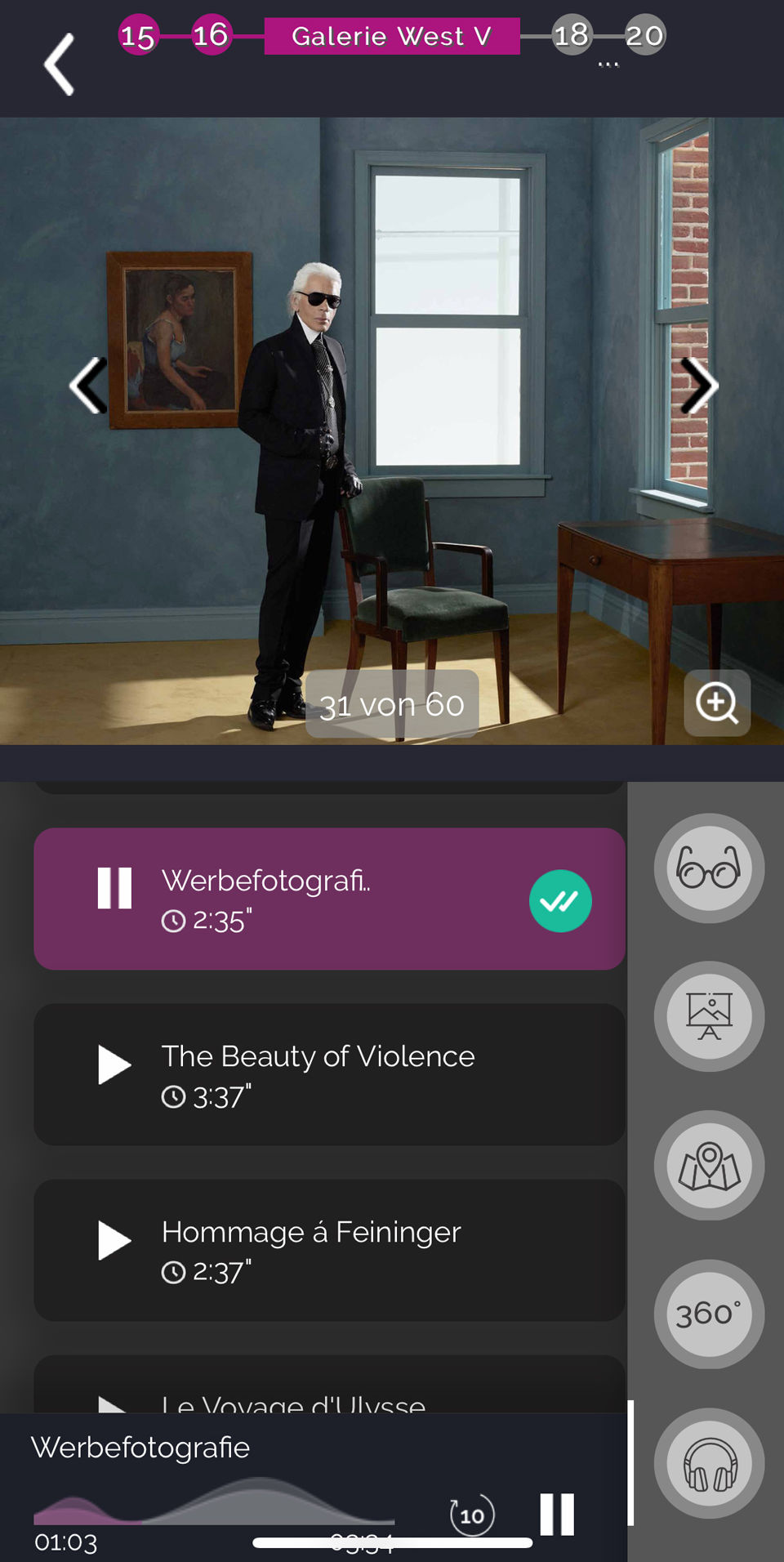 360° round tour of the exhibition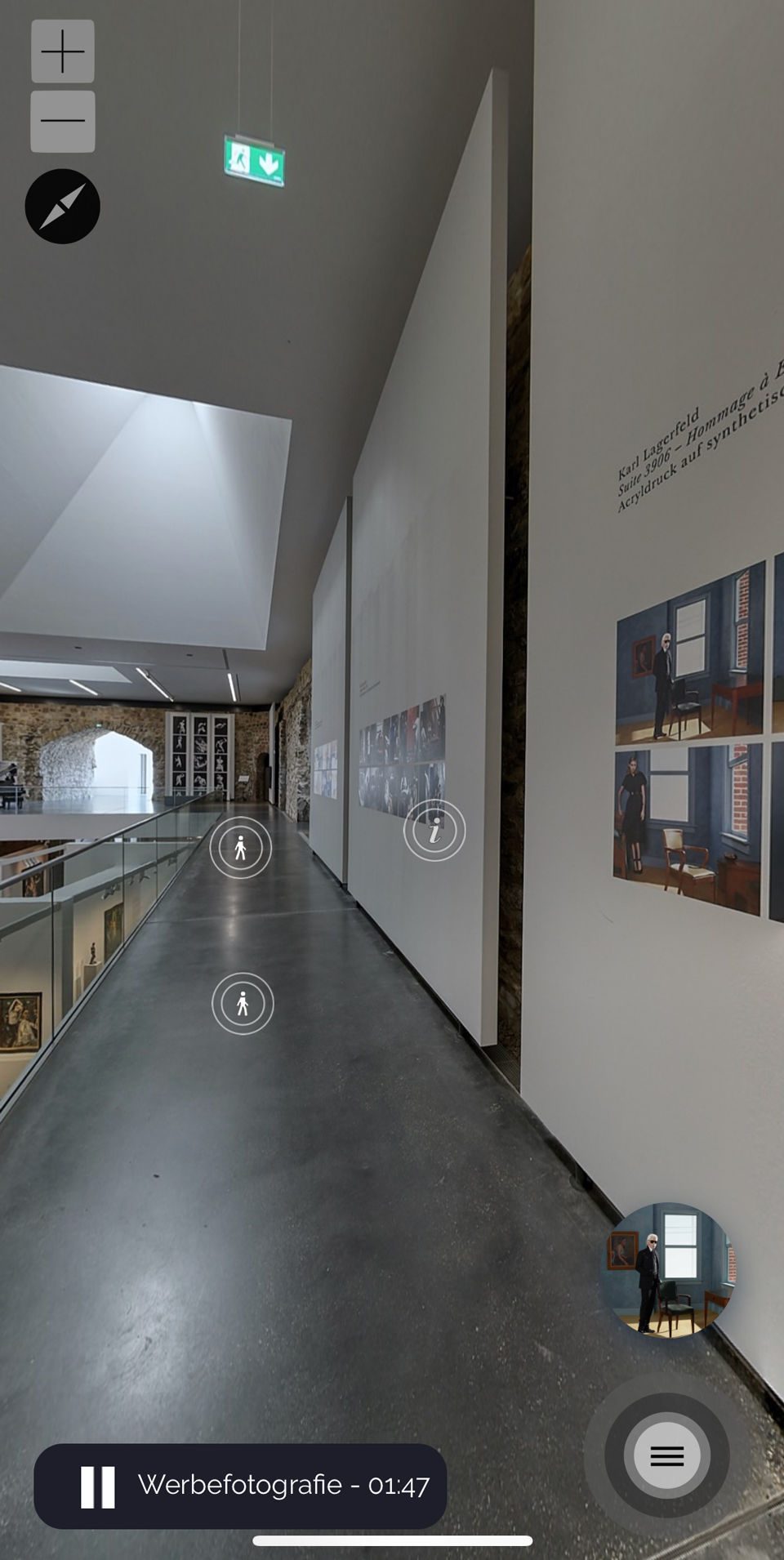 Media Guide
The Media Guide for the special exhibition "Karl Lagerfeld. Photography. The Retrospective" was compiled together with the Betacom company.
Project pocket.art
Together with the Kunstmuseum Moritzburg Halle (Saale) and many other partners, the Betacom company has developed a new software: pocket.art. This is a tool both for designing audio and text guides as well as a full digital version of the respective exhibition with addition content, and also a tool for curators for digitally organising exhibition projects.