Audiowalk Lyonel Feininger
"Halle is the most delightful town!"
Visitors to Halle (and the city's citizens, of course) can use the Feininger Audiowalk to explore the city centre of Halle (Saale), tracing the footsteps of the famous Bauhaus master. But thanks to exclusive image, text and audio material you can also use this tour quite independently of your visit to Halle (Saale) – via app or browser, at home or wherever you like.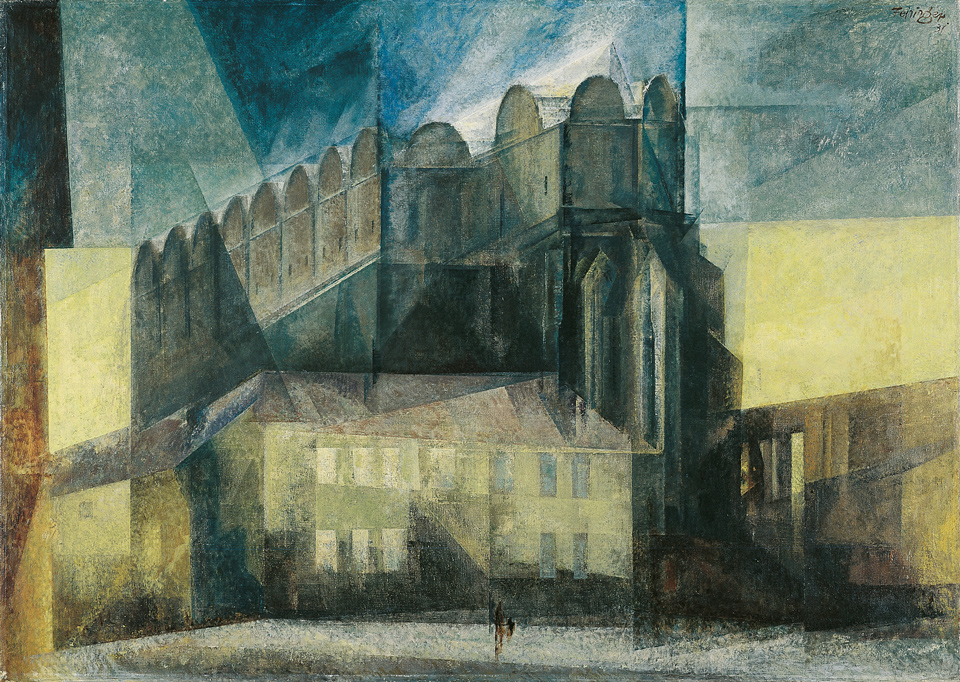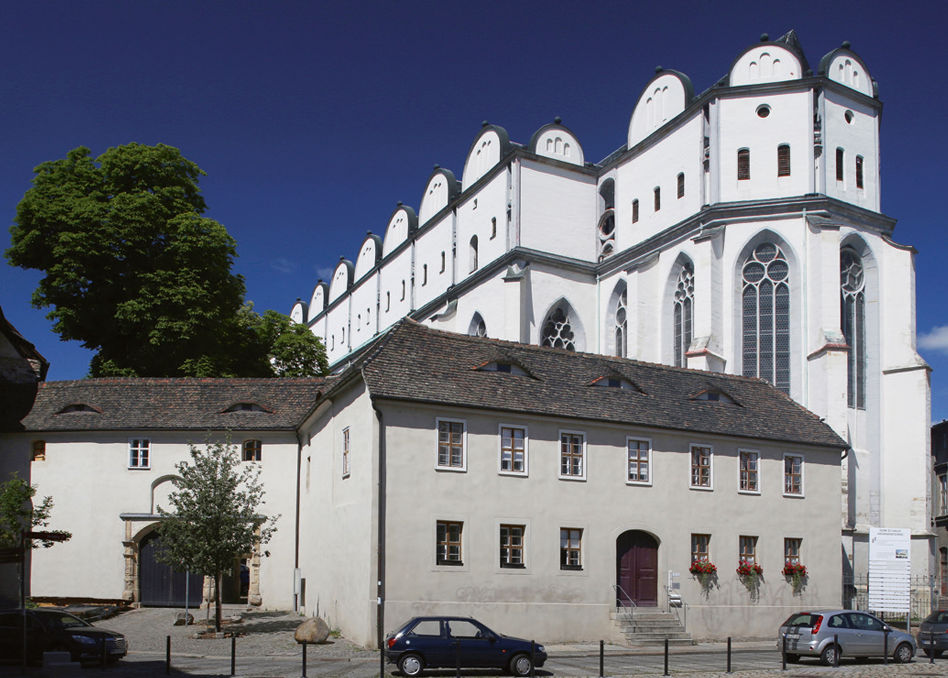 From 1929 to 1931, the Bauhaus master Lyonel Feininger had a studio in the gate tower of Halle's Moritzburg. This is where he created his eleven-part Halle cycle, three paintings of which can be seen as part of the permanent exhibition at the Kunstmuseum Moritzurg Halle (Saale).
This audiotour, which is available in German and English, provides listeners with interesting facts about the painter's time in Halle (Saale) and his cycle of paintings. On this walk through the city, audiotour participants will gain a multifaceted and vivid experience of the sights and sounds that inspired the painter's view of the motifs he portrayed.